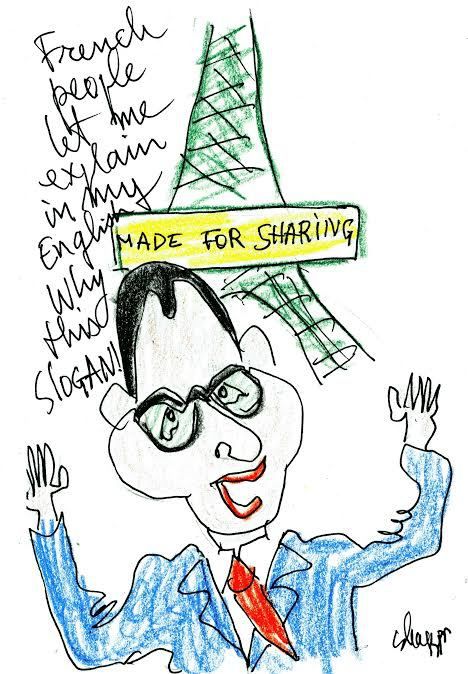 Mon Dieu! Paris snubs French and picks English slogan for 2024 Olympics bid
French President Francois Hollande gives International Olympic Committee President Thomas Bach an Olympic flag from the 1924 Olympics games. Photo: AFP The slogan for Paris's 2024 Olympics bid is ...
http://www.thelocal.fr/20170203/paris-ruffles-feathers-with-english-slogan-for-olympic-games-bid
Sacré Mon Dieu !
Made for sharing
Help ! Help ! Our langage is going flat ! What is going on that now officially English has become our only mean of communication !
So Our President Francois Hollande will talk to the people tonight to explain why we use the fucking langage of our worst ennemy to start campaining for the Olympic Games.
Ladies and gentlemen this is Hollande President of the French Republic :
« Ladies, gentlemen,
Tonight my devoir iz to ezplain our problem : why we utilise English to sell France. We have déjà Made in France, maintenant we have Made for sharing. Sharing our misère, sharing our déclin, sharing our difficulties. For me sharing iz futile, I never shared pouvoir, no jamais. For 5 years, I was master of France, I was the big chef and I conduis France in the mur.
But we have to share our dream wiz the world : the Olympic Games in Paris when I will be OUT so I do not care if Games come to France. I will not inaugurer zem so I m'en fous !
Ze seules good things I have done were funerals, cérémonies, réceptions in l'Elysée for winners in sports and losers en politics.
As you can see, during my mandate, I améliorer my English beaucoup and I can make speeches. Good for giving conférences at 200 000 euros to become rich comme my Taylor.
Young people, learn English for it iz ze futur of France
God save France and God bless me !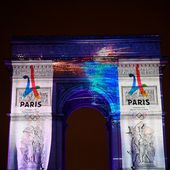 Et le slogan de Paris 2024 est... " Made for sharing " !
C'était annoncé, le slogan de Paris 2024 serait anglais et donc ouvert au monde. Le quotidien Le Parisien a révélé cet après-midi la devise de la candidature parisienne : " made for sharing "...
http://www.20minutes.fr/sport/2008355-20170203-slogan-paris-2024-made-for-sharing
"Made for sharing", le slogan de Paris pour les Jeux Olympiques 2024
SPORT - "Made for sharing". Ce serait, selon des informations du , le slogan de Paris pour les Jeux Olympiques 2024. "Faits pour être partagés", selon une traduction littérale, le slogan devrait...
http://www.huffingtonpost.fr/2017/02/03/made-for-sharing-le-slogan-de-paris-pour-les-jeux-olympiques/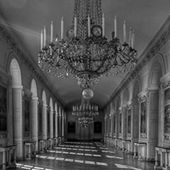 l'Opportunisme et le Lobbysme sont incompatibles avec la philosophie Républicaine
https://groupegaullistesceaux.wordpress.com/?s=sleazy+caricatures&search=Go