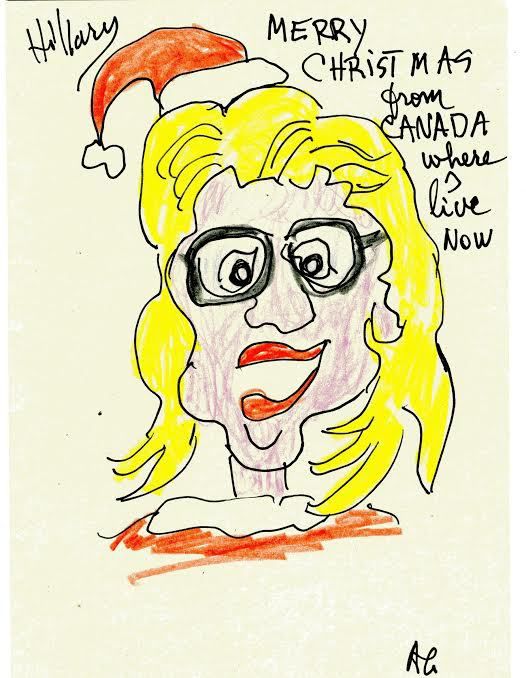 MERRY CHRISTMAS from Hillary Clinton to the readers of " Sleazy Caricatures" She shares her joy of this moment with you and wishes you all kinds of happiness despite the election of Trump!
Hillary we wish you a MERRY CHRISTMAS in spite of your defeat at the election. Be assured that there is a better life after and take advantage in it.
Have a nice stay in beautiful Canada!